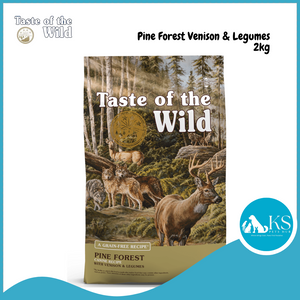 Taste of the Wild Pine Forest is designed for sensitive dogs in mind, using real venison, a novel protein source.
Lean venison provides highly digestible, tasty protein for dogs sensitive to other protein sources, and for those that love the wild game taste.
Probiotics and prebiotic fiber help to support healthy digestion, while the perfect balance of omega fatty acids, vegetables, fruits and protein sources make this a well-rounded, nutrient-packed formula.
This formula is also free from grains, soy and corn.