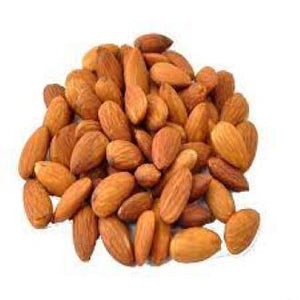 Can Parrots Eat Almonds?

The answer to this question, yes parrots can eat Almonds. After doing lots of research, I learned that almonds are fine to give to parrots as a tasty treat, but shouldn't be given too often due to their high fat content.

Almonds contain a high level of fats – but the healthy types of fats. More specifically, they are full of Omega 3 fatty acids. These fatty acids are essential to the health of parrots, especially to those in captivity.

To be more precise, Omega 3 fatty acids can help to prevent a disease known as Atherosclerosis, which is relatively common among birds in captivity. Atherosclerosis, or the hardening of the arteries, has been linked to numerous environmental concerns such as poor diets (or diets that are high in fat and cholesterol) or lack of exercise.

Almonds do contain fats that are healthy for your bird, but only in moderation. Like anything else, there is such a thing as too much fat (even if they are the healthy kind). If your parrot's diet is too high in fat, this can lead to rapid weight gain.