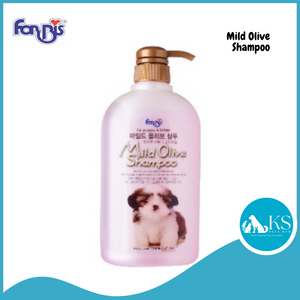 It contains aloe vera gel and hair conditioning agents that eliminates static and tangle. Keeps skin and coat moisturized, and restore skin elasticity.
Ingredients:
Purified Water, Cetenol, Cetrimonium Chloride, Lauramide DEA, Lauramine Oxide,Dimethicone, Glycerin, Distearyldimonium Chloride, Polyquaternium-7, Polysorbate60, Glycol Distearate, Aloe Vera Gel, 1,2-Hexanediol, Olive Oil PEG-7 Esters, Hydrolyzed Collagen PG- Propyl Methylsilanediol, Phenoxytethanol, Disodium EDTA, Citric Acid, Tocopheryl Acetate, Fragrance, Yellow No.5, Yellow No.4. Purified Water, Cetenol, Cetrimon
Instructions
First, rinse until the lather from the shampoo is completely washed off. Apply conditioner and' for best results, leave it in for approximately 5 minutes to allow the ingredients to work. Rinse well with warm water. Dry your pet with with a towel and an electric dryer.
*Product image and information are correct at the time of publishing on this website. For the most accurate information and image, please refer to the actual product.