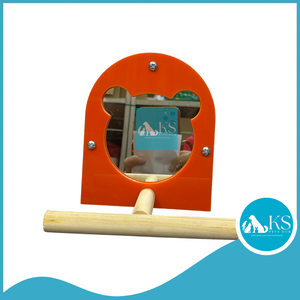 Not only a mirror, but also a perch to rest on.
Birds see himself in the mirror and spend hours singing and talking to himself, helping to spend time and relieve the birds' loneliness.
Provide hours of activity fun for your pet bird.
Easy to install and can be placed anywhere in the cage.