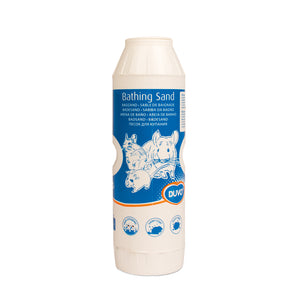 For a shiny, healthy coat
Dust-free
Very soft sand with perfectly-proportioned grains
100% natural

Description:
Duvo+ chinchilla bathing sand is a natural, dust-free, germ-free product. This very soft sand penetrates the sensitive fur of chinchillas, degus and gerbils to absorb excess surface oils. Daily bathing in Duvo+ sand keeps their coats clean and healthy. Replace sand regularly.