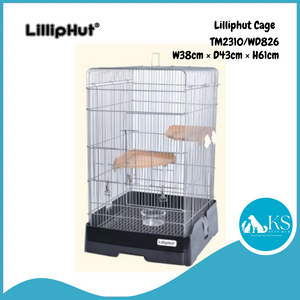 Lilliphut Bird Cage keep birds happy and chirpy as it is spacious and stylish design.
- Non-toxic coating which is guaranteed safe for the bird
- The bird cage comes with pull-out tray that is easy to clean
- The bird cage comes with bottom equipped with slide in a drawer for ease to remove excrement.
- The small bird cage is convenient for raising all kinds of birds.
Lilliphut Bird Cages are the perfect home for your pet bird!
TM2310 / 58.2 x 40.7 x 16cm