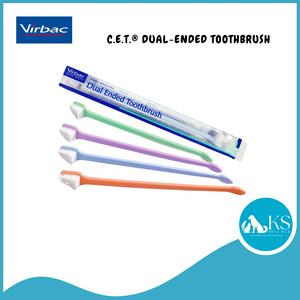 // Random Color Piece each order // 
Daily toothbrushing is the best at-home method for maintaining good dental health for cats and dogs.
Features a long handle with reverse angles to allow easy application. Tapered end conforms to pet's mouth and teeth. Dual-ended for large and small tooth surfaces. Soft bristles ensure a gentle, well-tolerated application. Available in assorted colors, each brush is individually packaged.