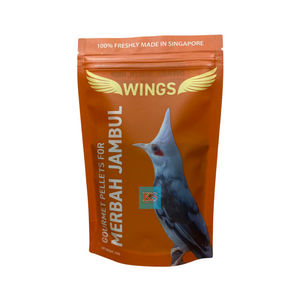 Proven to Improve Form & Overall Health, High Stress, Heat, Energy and Feather Condition.
Best Natural Ingredients without preservative for best digestion and overall well-being of bird.
Special formulated with essential proteins, mineral & supplements to ensure bird's form, stamina, voice are in tip top condition.
Best use 45 days after opening and keep in cool dry place in air tight container.